This week I (sadly) did not have time to get a Fabric Inspiration post written, but, I do have something very neat to show you.
Now, I consider myself a pretty good seamstress, but these people take sewing to the next level.  These folks create ART with their sewing skills.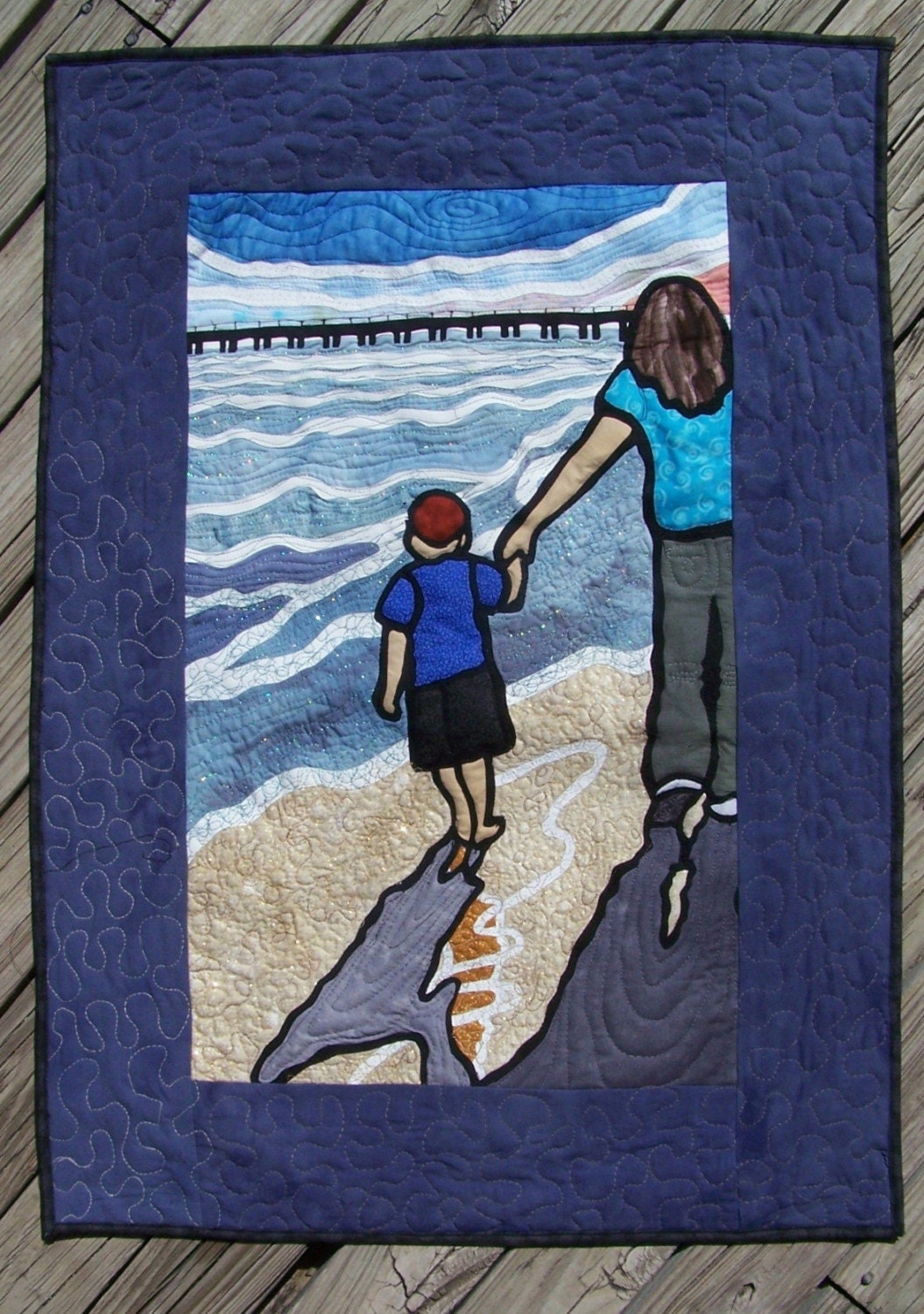 Susan will take any photo you send her and create a sewn piece of art.  She charges $25 per square foot.  Absolutely lovely, don't you think?  She also has some pre-made pieces in her shop.
Whisper to A Scream Quilted Wall Hanging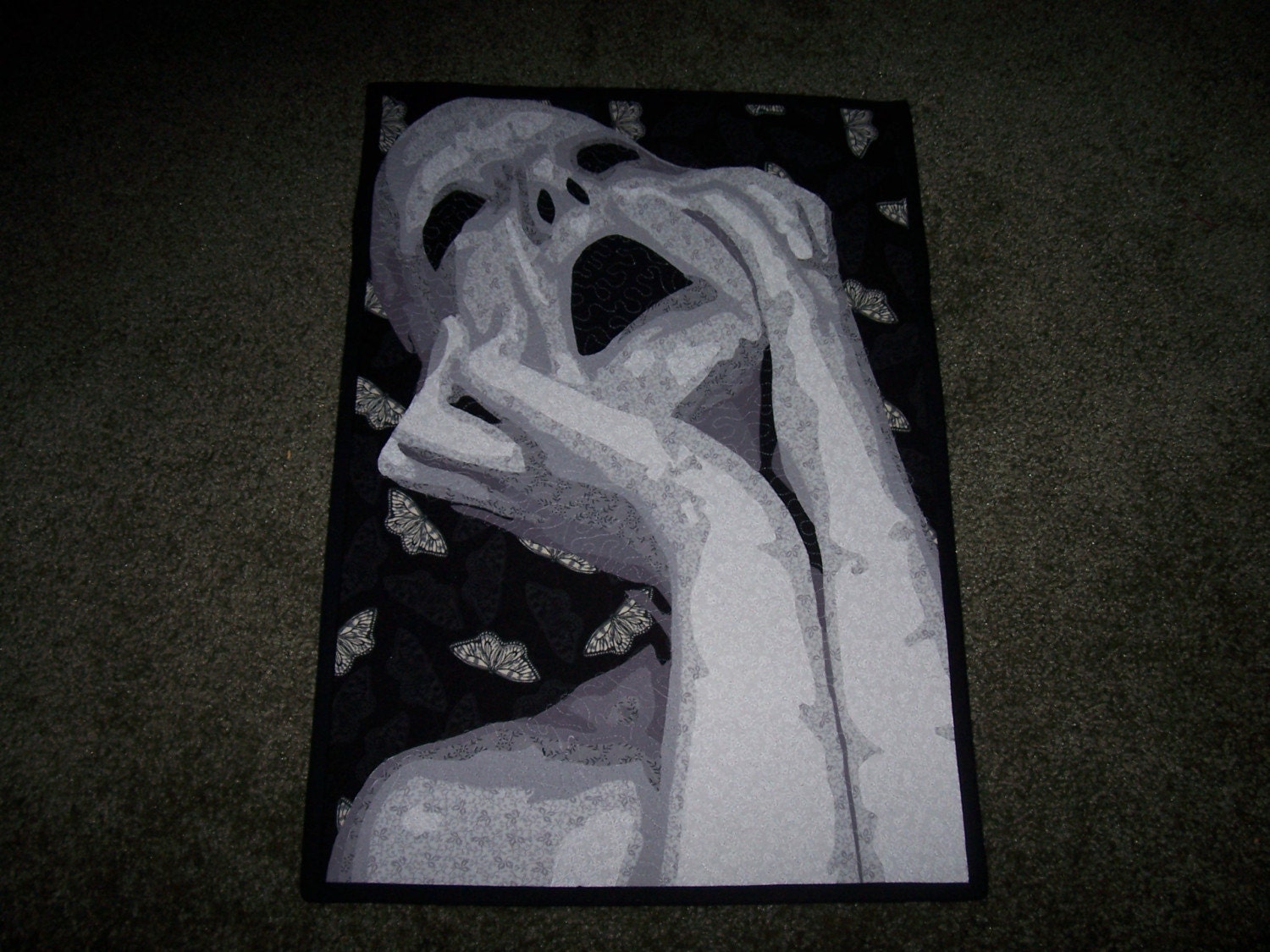 Sue Wilcox obviously puts her talent to work by creating these amazing pieces.  This one is made from grey, black and white cotton.  This is a fantastic piece…..I'm beyond impressed!  Be sure to check out her other artful quilts in her shop.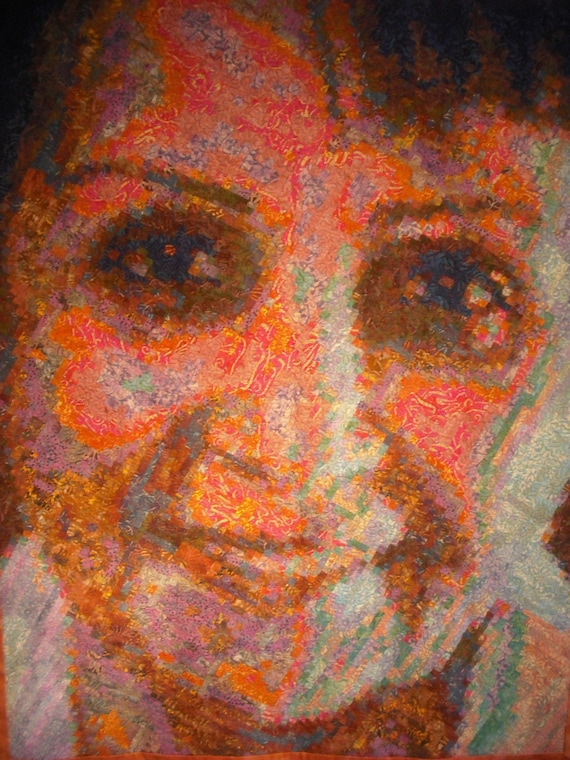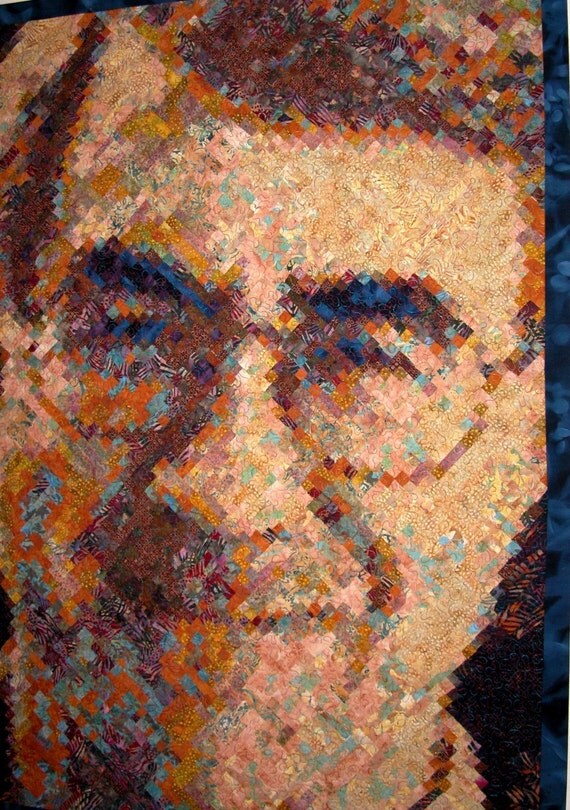 There really are no words for this.  This is beyond unbelievable.  Kathy Looper is one extremely talented individual.  The depth and detail of these quilts is undeniable.  Kathy only offers this one item in her shop.  A custom quilt based on a portrait you send her.  Each quilt is made from thousands of pieces of fabric, the face of the quilt is detail quilted and she uses several different multi-colored threads to secure each piece of fabric.  This commissioned artwork does not come cheap at $2500.00 (.25/square fabric) but the piece is definitely a piece of art that will be cherished for many generations.  By the way – she will turn the piece around in about a month.  Wow….wow.