Over the past few years I've made some really wonderful things using patterns from Etsy sellers.  Today I wanted to share a few of my favorite Etsy pattern makers with you….
Tie Dye Diva Patterns
If you have a baby or know one, Tie Dye Diva Patterns offers some of the cutest, easiest patterns.  From hats to dresses to adorable ruffle diapers you can't help but want to purchase a bunch of these patterns.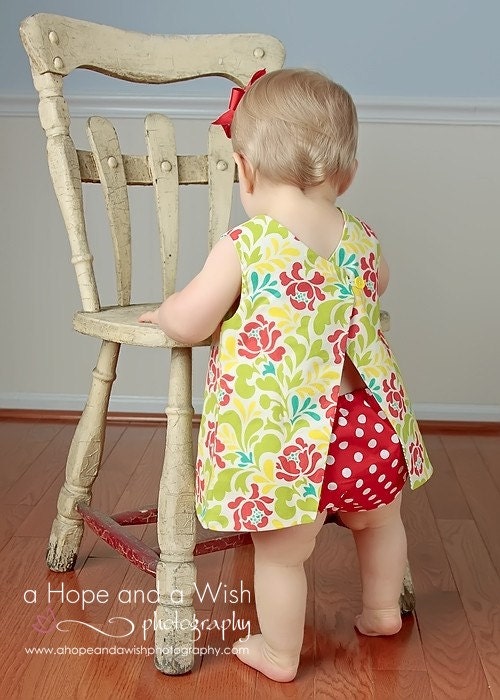 Patterns are reasonably priced from $4.95 to $8.00, and if you purchase several patterns you can get a discounted rate.
Frog Legs & Ponytails
Frog Legs and Ponytails is another great shop for Kids patterns, although there are a few patterns for dolls and Mom too.
I've made (and reviewed) the Artista Tote and the Kyla Reversible Dress – I was happy with the results of both patterns.
Paisley Pear
And for bags, I love Paisley Pear.  She only has a few patterns, but I am in love with her designs.
As I'm sure you know
(because of my gushing over the bag)
, the Nikki Tote is probably one of my all time favorite patterns/designs.  You can see my pattern review
HERE
.
So there are a few of my pattern recommendations.  I hope you find something that inspires you!